Influence of Different Placement Techniques of Bulk-fill Resin Composite on Microleakage of Class II Cavity Preparation
Keywords:
Microleakage, Class II cavity, Bulk-fill composites, placement techniques
Abstract
Aim: To evaluate the microleakage at the gingival seat of the class II cavity restored with bulk-fill resin composite using different placement techniques.
Materials and Methods: Two standardized class II cavities (MO and DO) were prepared in forty sound extracted human premolars. The cervical margin of the proximal box is located at 1 mm occlusal to the cementoenamel junction (CEJ). The prepared teeth were divided into four groups of 10 teeth each (n=20 cavities) and restored with Tetric N-Bond total-etch adhesive, followed by resin composite, Tetric N-Ceram Bulk-fill placed in four different techniques: GpI; as bulk-fill in a single increment, GpII; horizontal layering, GpIII; oblique (wedge-shaped) layering, GpIV; vertical layering. All restored teeth were stored in distilled water for 24h at 37ºC, thermocycled, and then soaked in 2% methylene blue dye for 24h. Teeth were then sectioned for microleakage evaluation using a stereomicroscope. Data were collected and statistically analyzed. Two specimens from each group were selected at random and examined under a scanning electron microscope (SEM) for marginal adaptation of restoration.
Results: No statistically significant differences in the microleakage score were observed between the four placement techniques (P=0.610). However, bulk placement had the highest mean and median score (3.0 ±1.45&4). The horizontal, oblique, and vertical techniques had lower scores than bulk placement (2.30±1.81, 2.6±1.66, 2.45±1.61) respectively.
Conclusions: Microleakage could not be eliminated by any of the tested placement techniques. Incremental placement techniques showed a lower score of microleakage compared with the bulk placement. The horizontal layering of bulk-fill composite showed the best results in terms of the marginal seal with tooth structure.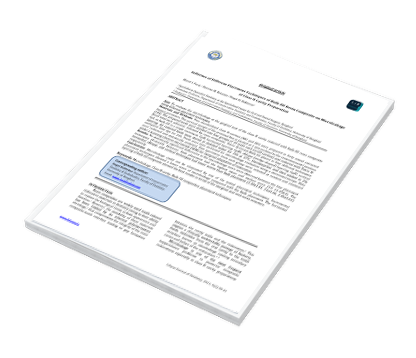 Downloads