Designing simple equations to fully understand the conversions among common concentration units: An overview
Keywords:
Concentration units; conversions; ppt; ppm; ppb; pptr
Abstract
Chemists express solution concentrations in a number of ways and the beginning analytical chemist should be familiar with some of the common expressions and units of measure employed. Concentration units can be a source of confusion for students. This article presents a treatment on this topic that may help students understand the differences between these units. We have reviewed here the common concentration units that chemists use. Their use in quantitative volumetric calculations is treated in more details. We have also designed simple equations to fully understand the calculations for concentration units and conversion between them. This article provides a quick, handy solution and a practical training for chemists, technicians, scientists, students, teachers, or engineers to overcome the problem of timeconsuming, difficult, and often inaccurate conversion calculation
Downloads
Download data is not yet available.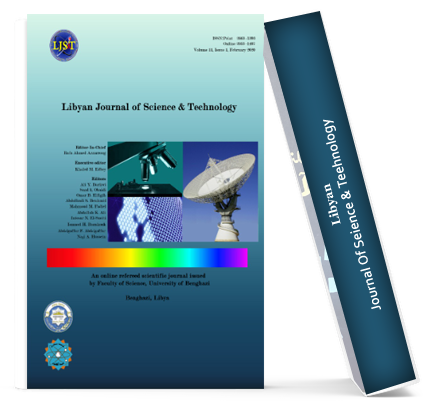 Downloads
How to Cite
Korbag, I. ., & Saleh, S. M. . (2022). Designing simple equations to fully understand the conversions among common concentration units: An overview. Libyan Journal of Science &Amp;Technology, 6(1). Retrieved from https://journals.uob.edu.ly/LJST/article/view/2539