دراسة جدوى مشروع إنشاء مستشفى تعليمي استثماري بجامعة عمر المختار
Keywords:
internal rate of return, operating costs, invested capital, teaching hospital, economic feasibility
Abstract
The feasibility study for an investment educational hospital project at Omr AlMukhtar University is of exceptional importance imposed by the conditions of the region and its surroundings, which suffers from a severe shortage of health services, forcing residents to treat their patients in cities Benghazi or Tripoli, or to transfer them outside Libya. Economic, financial, technical, market, social and environmental indicators, in addition to a three-possibility sensitivity analysis, have proven that the hospital construction project is economically feasible at all levels, especially as it is a long-term public benefit project that affects the health and educational construction of the individual and society. It has been shown that the rate of return on investment is equal to 39.6%, capital payback period is equal to 5.64 years, and that the internal rate of return (IRR) is equal to 19.1%. The study presented a number of results and recommendations.
Downloads
Download data is not yet available.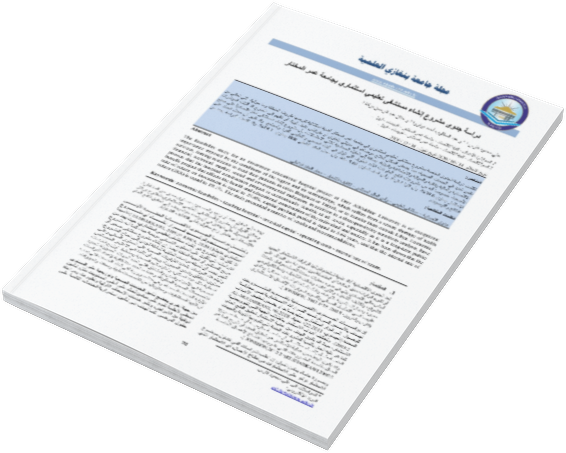 How to Cite
علي محمود فارس. (2020). دراسة جدوى مشروع إنشاء مستشفى تعليمي استثماري بجامعة عمر المختار. The Scientific Journal of University of Benghazi, 33(2), 11. Retrieved from https://journals.uob.edu.ly/sjuob/article/view/274
License
This work is licensed under a Creative Commons Attribution-NonCommercial-NoDerivatives 4.0 International License.