أثر تطبيق المعايير الدولية لإعداد التقارير المالية على تعزيز خصائص المعلومات المحاسبية " دراسة تطبيقية على المصارف التجارية الليبية "
Keywords:
IFRS, banks, accounting information characteristics.
Abstract
The study aims to measure the impact of International Financial Reporting (IFRS) implementation on enhancing accounting information characteristics.
In order to achieve the objective of the research, a field study on the Libyan environment was conducted by surveying a sample of the study population. This population consisted of accountants, auditors, account managers in Libyan commercial banks, field supervision inspectors at the Central Bank of Libya and office supervision auditors at the Central Bank of Libya. A questionnaire list was used as a means of collecting data. Several results were reached and the most significant of these results are: Applying IFRS standards helps reinforce and effect change in current expectations which helps make sound decisions.
additionally, the accounting information prepared in accordance with these standards fairly reflects the economic processes and events carried out by banks, and their application enhances financial reporting comparisons to evaluate the financial performance of banks, their inclusion of all accounting information and the ease of monitoring them for the soundness of the financial sector. Thus, the application of IFRS has a positive impact on enhancing the characteristics of accounting information, and based on this study's findings, the researchers recommend that studies and research be undertaken on the constraints and applicability of IFRS.
Downloads
Download data is not yet available.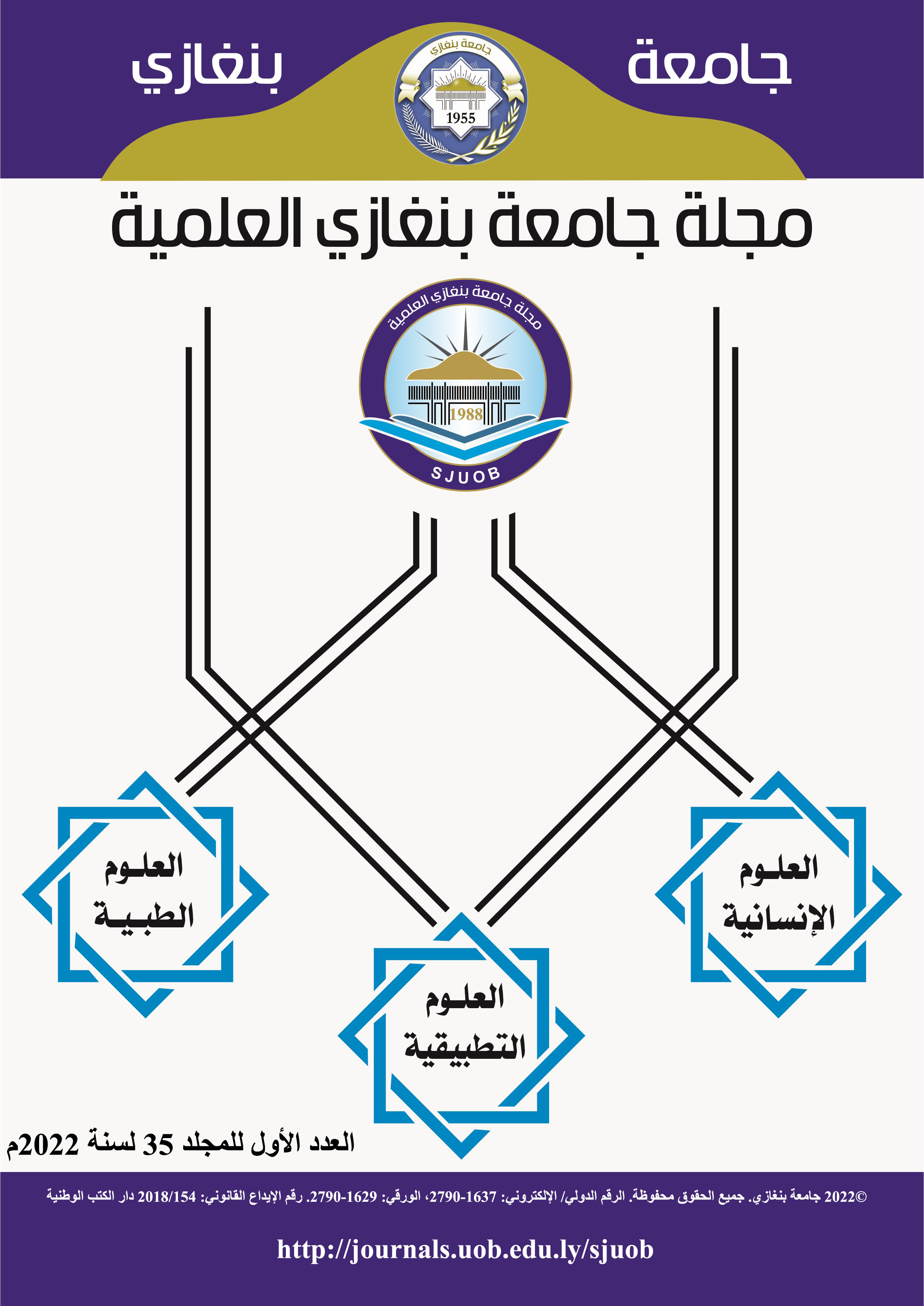 How to Cite
المسماري إ. ح. . (2022). أثر تطبيق المعايير الدولية لإعداد التقارير المالية على تعزيز خصائص المعلومات المحاسبية " دراسة تطبيقية على المصارف التجارية الليبية " . The Scientific Journal of University of Benghazi, 35(1). Retrieved from https://journals.uob.edu.ly/sjuob/article/view/3249
License
Copyright (c) 2022 The Scientific Journal of University of Benghazi
This work is licensed under a Creative Commons Attribution-NonCommercial-NoDerivatives 4.0 International License.