تحليل دوال الاستجابة ومكونات التباين في العلاقة بين الناتج المحلي والميزان التجاري في ليبيا باستخدام شعاع (VAR) دراسة قياسية للفترة (1990 – 2020)
##plugins.generic.viewcounter.view##39
Keywords:
Response Functions, Variance Decomposition, GDP, Trade Balance, Libya
Abstract
This Study Analyzed The Impulse Responses Function And Variance Decomposition In Order To Identify The Effect Of Shocks On The Relationship Between The GDP And The Trade Balance In Libya, And Based On Time Series Data For The Period (1990 - 2020) , Using The Vector Auto Autoregressive Methodology. The Results Indicated That The Time Series Contain The Unit Root، But It Stabilized After Taking The First Differences، In Addition To The Absence Of A Long-Run Equilibrium Relationship Between The Two Variables, While The Results Showed The Existence Of A Causal Relationship In Two Directions Between The GDP And The Trade Balance Variable, And By Analyzing The Response Functions Revealed The Results Showed That The GDP Shock had a Positive Effect On The Same Variable In The Short And Long Run, While Its Impact On The Trade Balance Variable Was Negative In The Long Run. In Contrast, The Trade Balance Shock Had a negative Impact On the Same Variable In The Long Run، While Its Impact Was Positive On The GDP Variable. Finally, the results of the analysis of the Variance Decomposition indicated that a large part of the fluctuations in the GDP and the trade balance caused by random shocks could be explained by the GDP variable in the short Run، while the trade balance variable contributed to explaining part of those fluctuations in the long Run.
Downloads
Download data is not yet available.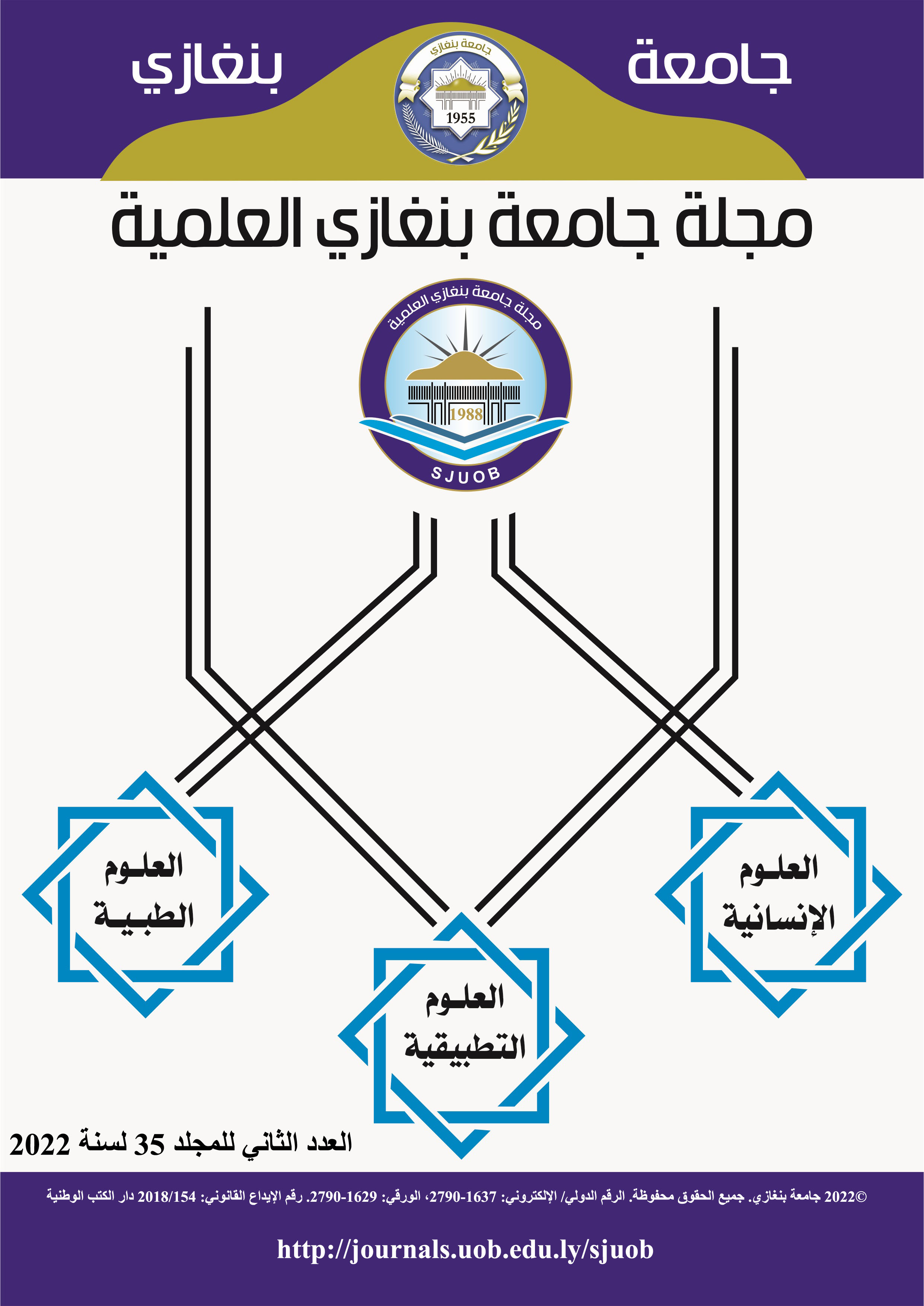 Downloads
How to Cite
عبد الله ا. م. . (2022). تحليل دوال الاستجابة ومكونات التباين في العلاقة بين الناتج المحلي والميزان التجاري في ليبيا باستخدام شعاع (VAR) دراسة قياسية للفترة (1990 – 2020) . The Scientific Journal of University of Benghazi, 35(2). Retrieved from https://journals.uob.edu.ly/sjuob/article/view/3794
License
Copyright (c) 2023 The Scientific Journal of University of Benghazi
This work is licensed under a Creative Commons Attribution-NonCommercial-NoDerivatives 4.0 International License.