First record of Pluchea dioscoridis (Asteraceae) in Northern Libya
##plugins.generic.viewcounter.view##50
Keywords:
Pluchea, new record, Compositae, Libya, North Africa
Abstract
Pluchea dioscoridis (L.) DC. is a species native to Eastern Africa that has been recorded for the first time in northern Libya. It was discovered growing around the city of Benghazi in populations of more than 100 plants beside roads and inside city gardens, and also on the edge of the salt marshes in a typical wet habitat of halophyte plants about five kilometres east of Benghazi and not far from the shoreline in north-east Libya. Populations of this plant were first noticed in 2018 once the civil war was over in Benghazi and confirmed during an investigative research project that aimed to evaluate the state of vegetation four years after the evacuation of the city.
Downloads
Download data is not yet available.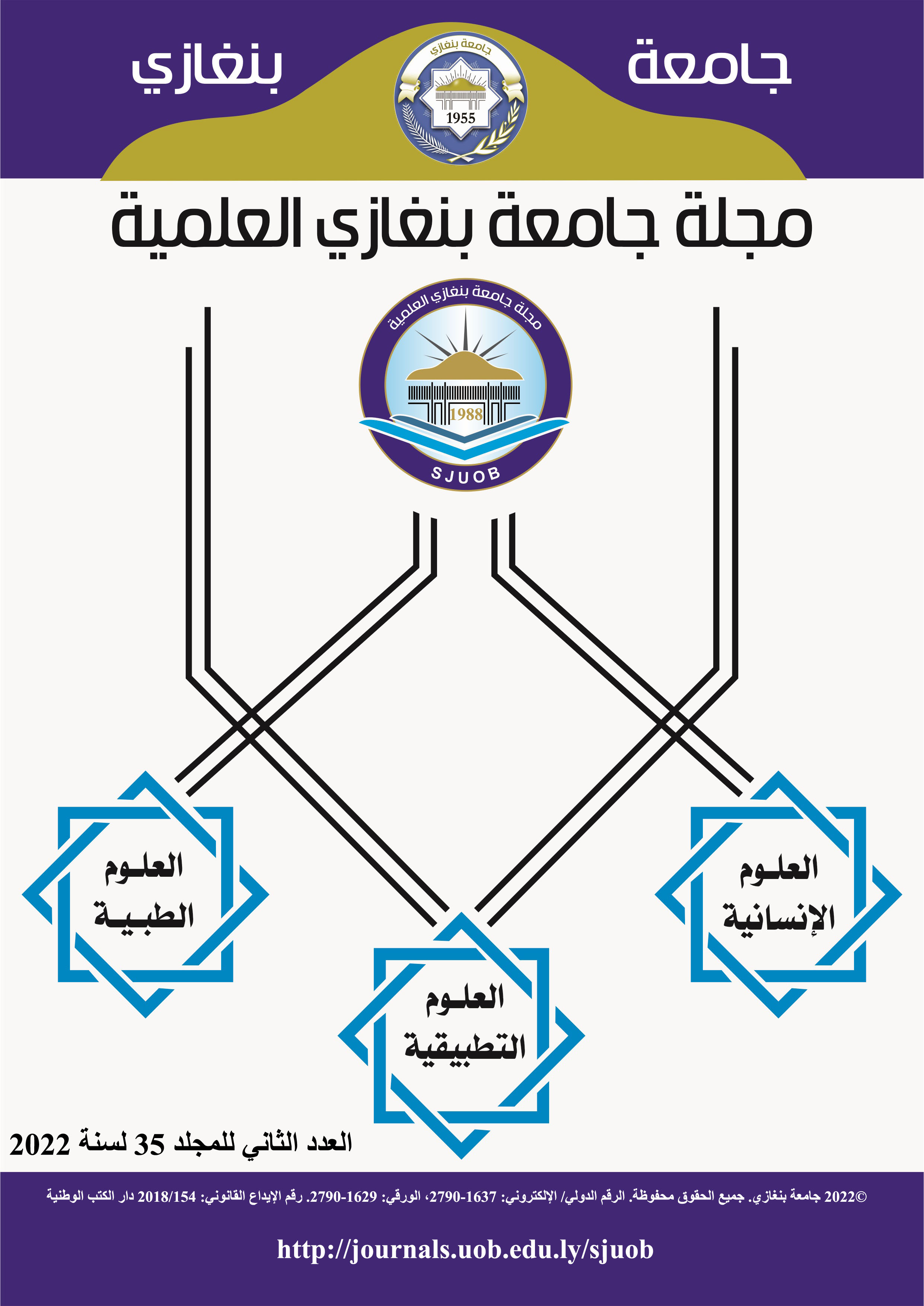 How to Cite
Altera , F. M. ., Mukassabi , T. A. ., Elmgasapi , A. M. ., & Thomas , P. A. . (2022). First record of Pluchea dioscoridis (Asteraceae) in Northern Libya. The Scientific Journal of University of Benghazi, 35(2). Retrieved from https://journals.uob.edu.ly/sjuob/article/view/3804
License
Copyright (c) 2023 The Scientific Journal of University of Benghazi
This work is licensed under a Creative Commons Attribution-NonCommercial-NoDerivatives 4.0 International License.