Benign and Malignant Diseases of The Prostate - A Clinicohistopathological Study
Keywords:
Benign prostatic hyperplasia (BPH), Prostatic Carcinoma (PCa), Modified Gleason Scoring
Abstract
Background: Neoplastic and non-neoplastic prostate gland lesions are the main reasons for morbidity and mortality throughout the world. The risk of diseases increases with age. Basically, Prostate biopsy is a test which detects malignant and other benign conditions of the prostate in patients who have urinary symptoms. Other modalities of diagnosis also have been developed, comprising of radiological modalities and prostatic biomarkers. However, biopsy with microscopic examination is the gold standard for the ultimate diagnosis.
Objectives: The present study was done to recognize and determine the different histopathological patterns of prostatic diseases and their clinical presentation correlations.
Patients and methods: Reviewing of 194 patient specimens of prostatic tissues in the department of pathology, faculty of medicine, university of Benghazi from January to December 2009 was conducted. The received specimens were fixed in 10% neutral buffered formalin and routine paraffin processing followed by hematoxyline and eosin staining was done. All the specimens were analysed with following parameters: type of specimen, age of patient, histopathological pattern and final diagnosis. With application of modified Gleason scoring for grading.
Results: 131 TURP, 42 needle biopsies, and 21 prostatectomy specimens were assessed, they were grouped into benign, premalignant, and malignant disorders. Modified Gleason`s Scoring was used to score the prostatic adenocarcinoma. The Mean of all patient's age was 70.7 years. 153 (78.87%) were benign, 7 (3.6%) were premalignant and 34 (17.53%) cases were malignant. Malignant to benign ratio (1: 4.7). Age ranged was 24-100 years. The most frequent disease encountered was BPH, mainly in the sixth decade. Glandular-stromal pattern was more frequently seen (86.8%), followed by glandular predominance (13.2%). Concomitant conditions such as prostatitis, Basal cell hyperplasia, squamous metaplasia, and atypical adenomatous hyperplasia (AAH) (premalignant) were observed. Among the malignant conditions, acinar adenocarcinoma was the commonest disease seen in sixth and seventh decades by (91%), and Gleason`s score 7 was the commonest. One of the cases was metastatic TCC from urinary bladder.
Conclusion: Benign lesions of prostate are more common than malignant lesions, most commonly encountered in age group of 61 to 70 years. There is a major difference in symptoms between malignant and benign conditions. More studies are needed in future to identify environmental and social factors contributing prostate disease.
Downloads
Download data is not yet available.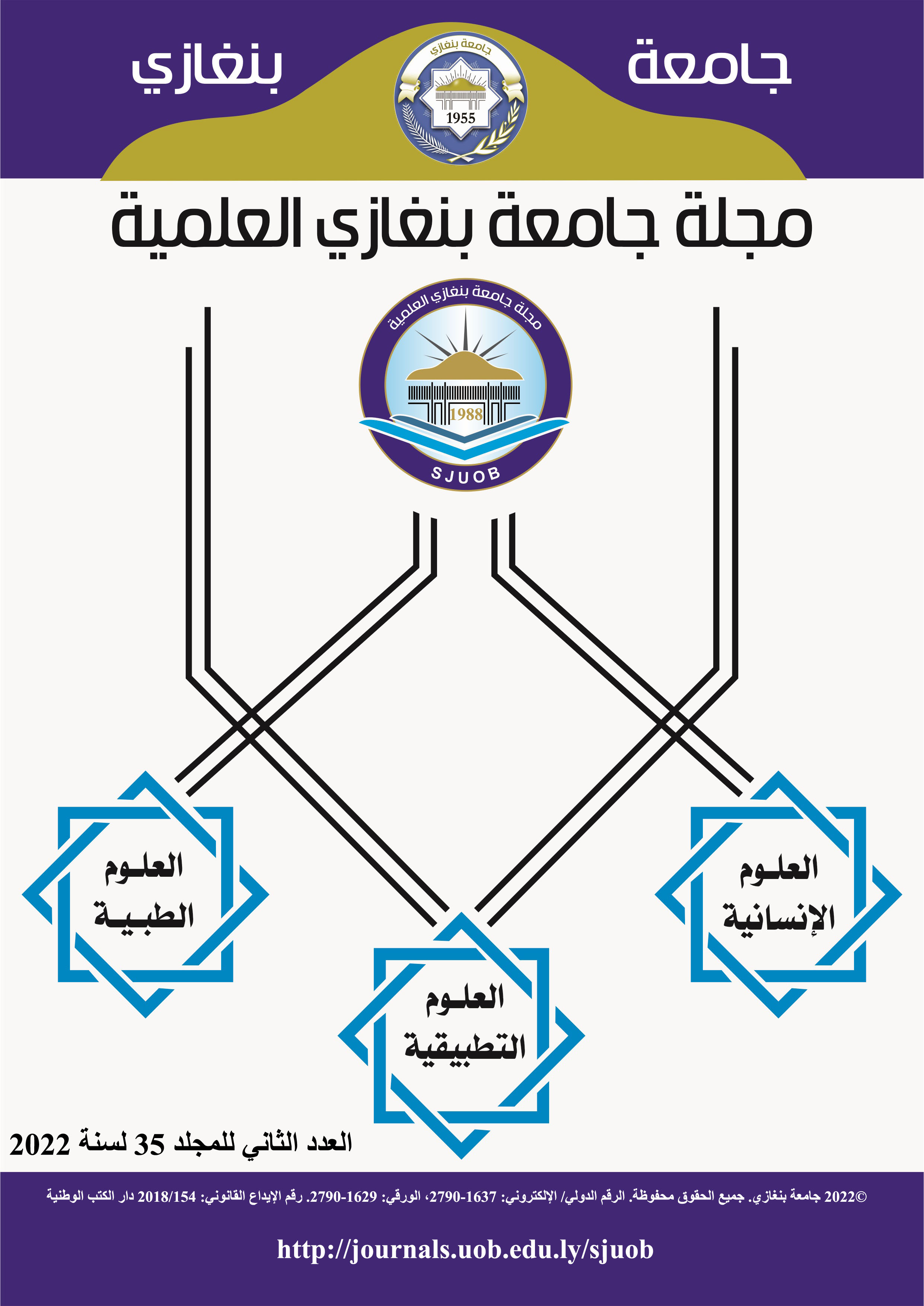 Downloads
How to Cite
Alsunousi , S. I. ., Aljaghdaf , H. M. ., Khatal , A. A. A. ., Omar , G. O. ., Awad , H. R. A. ., Al Agouri, I. I. . ., & Al Gheryani, N. A. . (2022). Benign and Malignant Diseases of The Prostate - A Clinicohistopathological Study. The Scientific Journal of University of Benghazi, 35(2). Retrieved from https://journals.uob.edu.ly/sjuob/article/view/3814
License
Copyright (c) 2023 The Scientific Journal of University of Benghazi
This work is licensed under a Creative Commons Attribution-NonCommercial-NoDerivatives 4.0 International License.