The Possibility of Using N-acetylcysteine as a Treatment for COVID-19 Patients
##plugins.generic.viewcounter.view##38
Keywords:
Oxidative stress, Glutathione, N-acetylcysteine, COVID-19, Treatment
Abstract
In most countries, the Coronavirus Disease 2019 (COVID-19) pandemic remains a severe public health threat. In COVID-19 individuals, the causative severe acute respiratory syndrome coronavirus 2 (SARSCoV- 2) virus can cause acute respiratory distress syndrome and result in mortality. Not only do oxidative mechanisms play a role in chronic degenerative diseases, but as viral respiratory disorders. Reduced glutathione (GSH), which is decreased in SARS-CoV-2 infection, plays a critical function in protecting against oxidants. Antioxidants work by scavenging reactive oxygen species (ROS) and blocking oxidant-producing enzymes to counteract the effects of oxidants. As an anti-COVID-19 agent, N-acetylcysteine (NAC), a precursor of GSH, is of special relevance. Furthermore, NAC and its derivatives have a wide range of antioxidant and anti-inflammatory mechanisms that could be used to prevent and treat COVID-19. Oral use of NAC, as shown in a recent clinical trial investigating influenza and influenza-like diseases, may be expected to reduce the chance of developing COVID-19. NAC's ability to replenish GSH levels has recently been shown in clinical trials to enhance coronavirus disease 2019 (COVID-19) outcomes, particularly in high-risk people. Given the biochemical background, existing therapeutic usage of NAC, and newly collected evidence on its potential efficacy against COVID-19, it is worthwhile to research further if this medication can be utilized as a treatment or adjuvant for COVID-19.
Downloads
Download data is not yet available.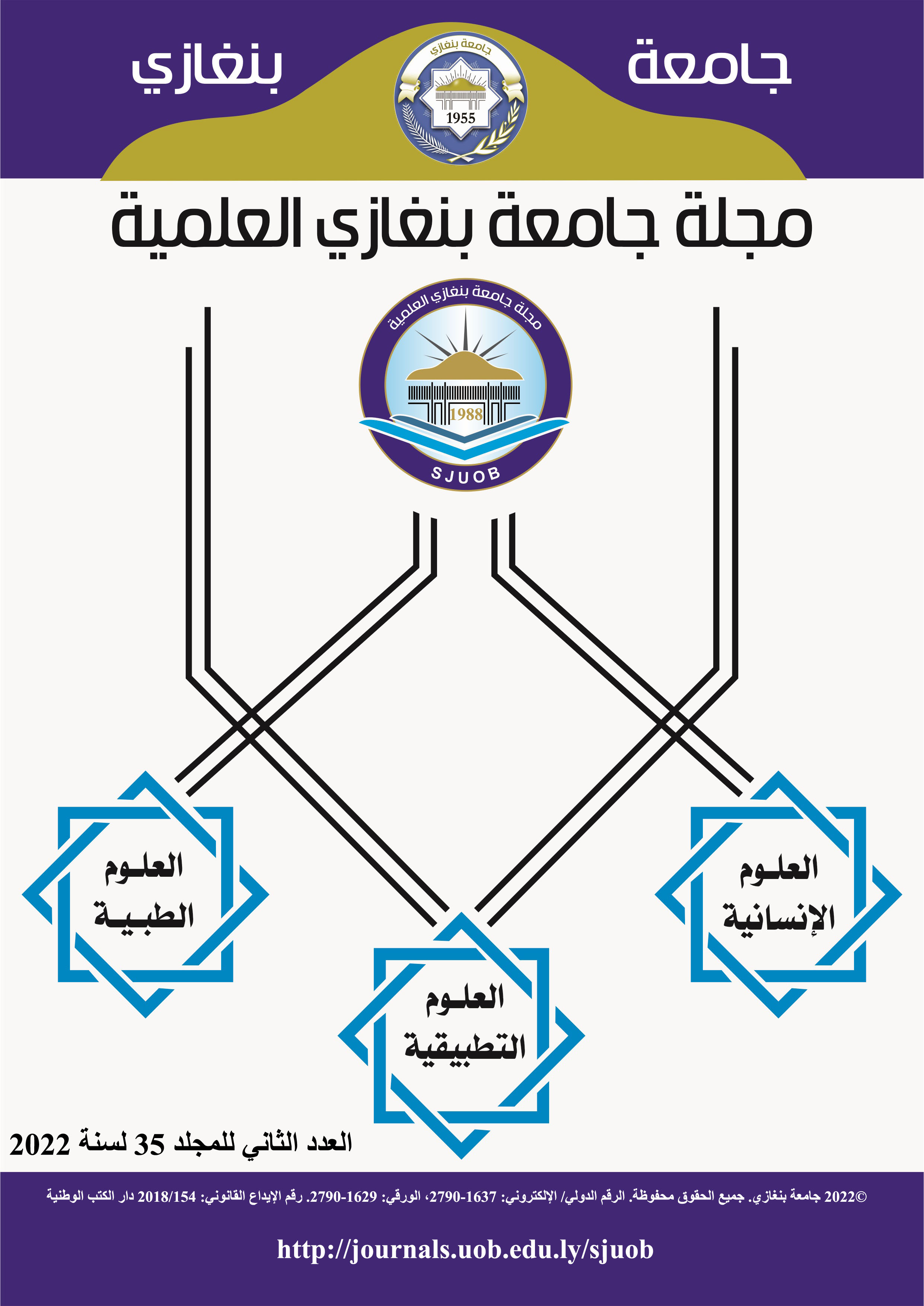 How to Cite
Mohamed , F. (2022). The Possibility of Using N-acetylcysteine as a Treatment for COVID-19 Patients. The Scientific Journal of University of Benghazi, 35(2). Retrieved from https://journals.uob.edu.ly/sjuob/article/view/3815
License
Copyright (c) 2023 The Scientific Journal of University of Benghazi
This work is licensed under a Creative Commons Attribution-NonCommercial-NoDerivatives 4.0 International License.